What is your business sector?
Discover how our greenhouses are adapted to your business sector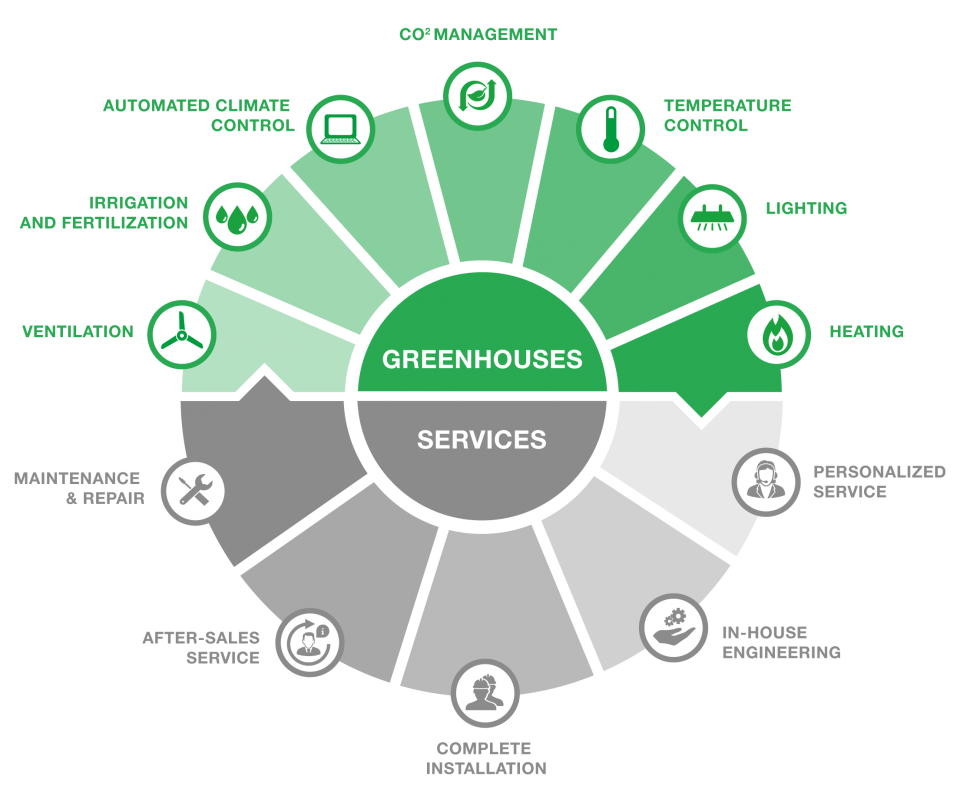 Discover a full one-stop solution with our full range of greenhouses and equipment. Our team of specialists manage your project from start to finish, with a turnkey service that limits the number of workers on your site while guaranteeing your peace of mind. Our industry-leading after-sales service ensures personalized support during and after construction.
Carry out all of your projects with our full range of greenhouses. Our models meet the needs of the horticultural, institutional and commercial business sectors. They are adapted to all levels of technology, to help you reach all your production and financial goals.