MegaDome​®
Our innovative engineered buildings are the ideal solution for all of your storage and protection needs. Our in-house engineering team design innovative and sustainable structures. They can easily customize plans to meet your specific needs. The acquisition cost is lower. MegaDome® buildings are the affordable alternative to any type of conventional building. They can also be assembled and installed for a fraction of the time and cost.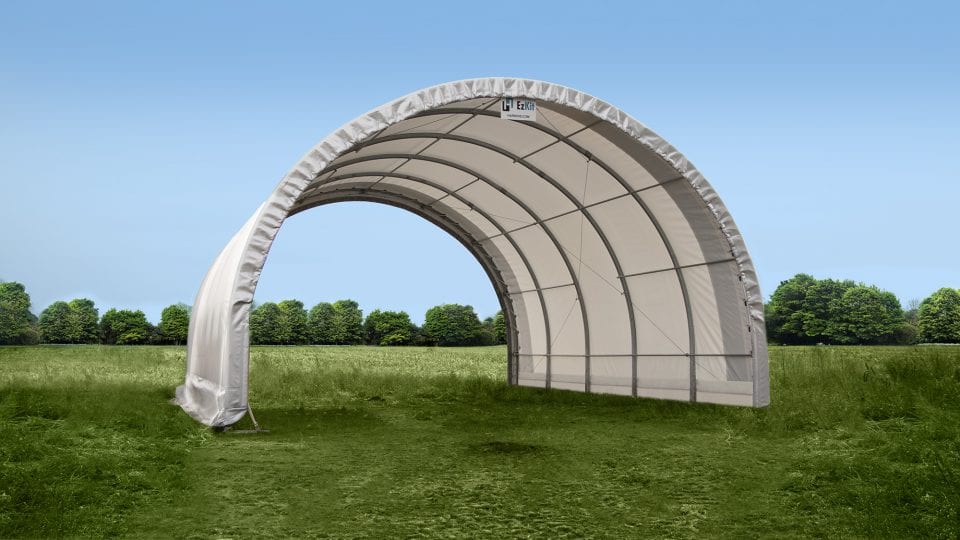 Temporary or permanent fabric buildings
A temporary or permanent, safe and durable structure adapted to occasional needs and small projects. Installation is quick and easy.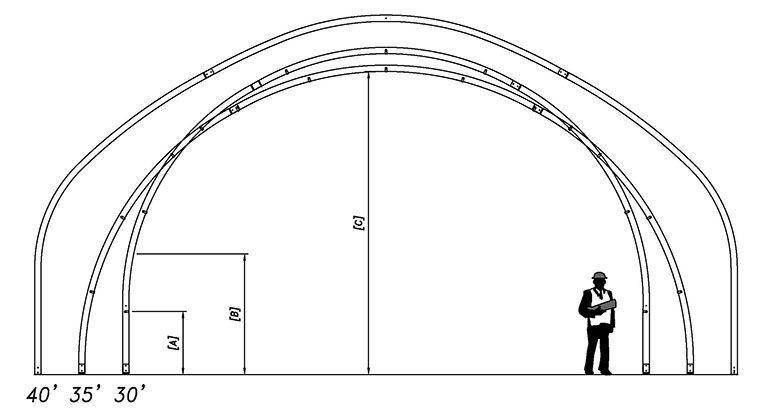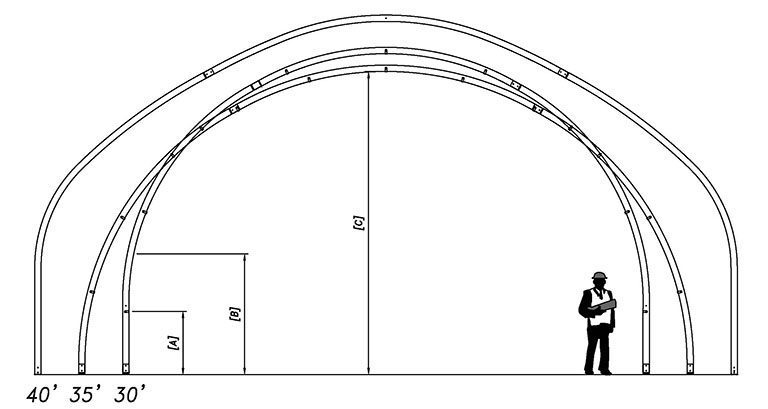 Modular permanent fabric buildings
These modular fabric buildings are ideally suited for the specific needs of the industrial, municipal and agricultural sectors.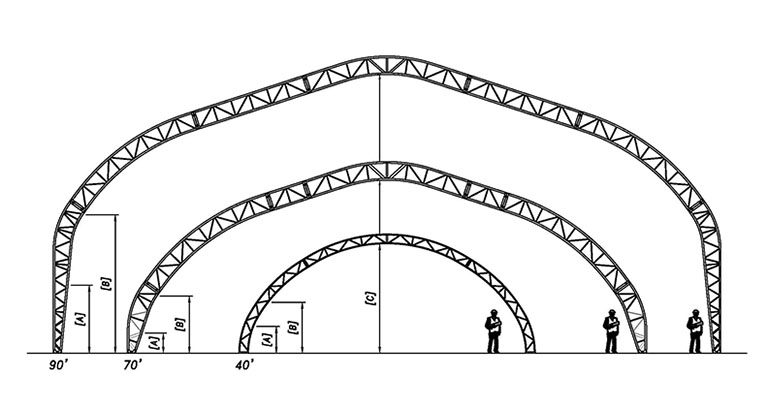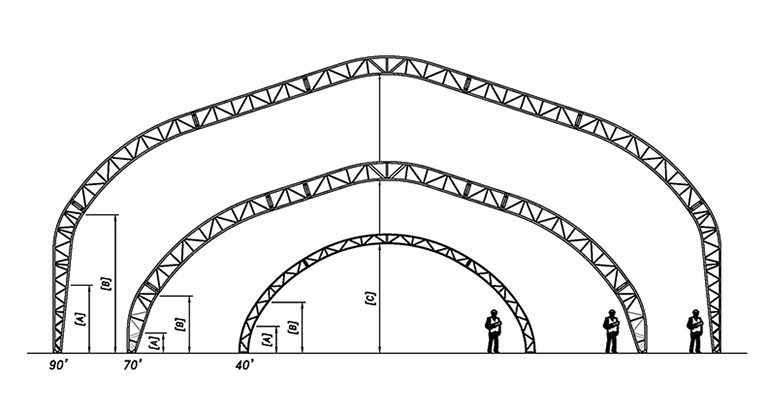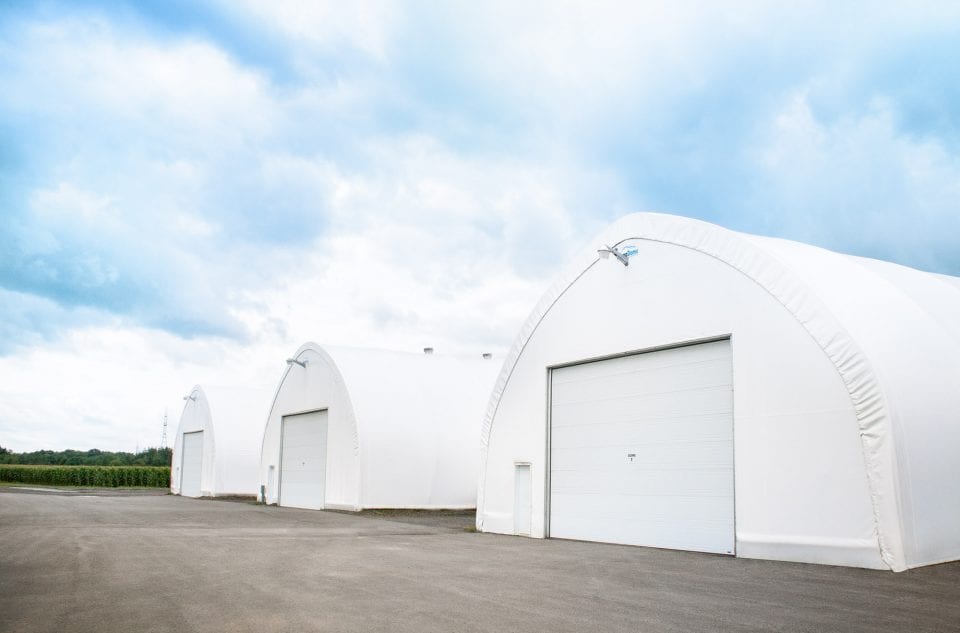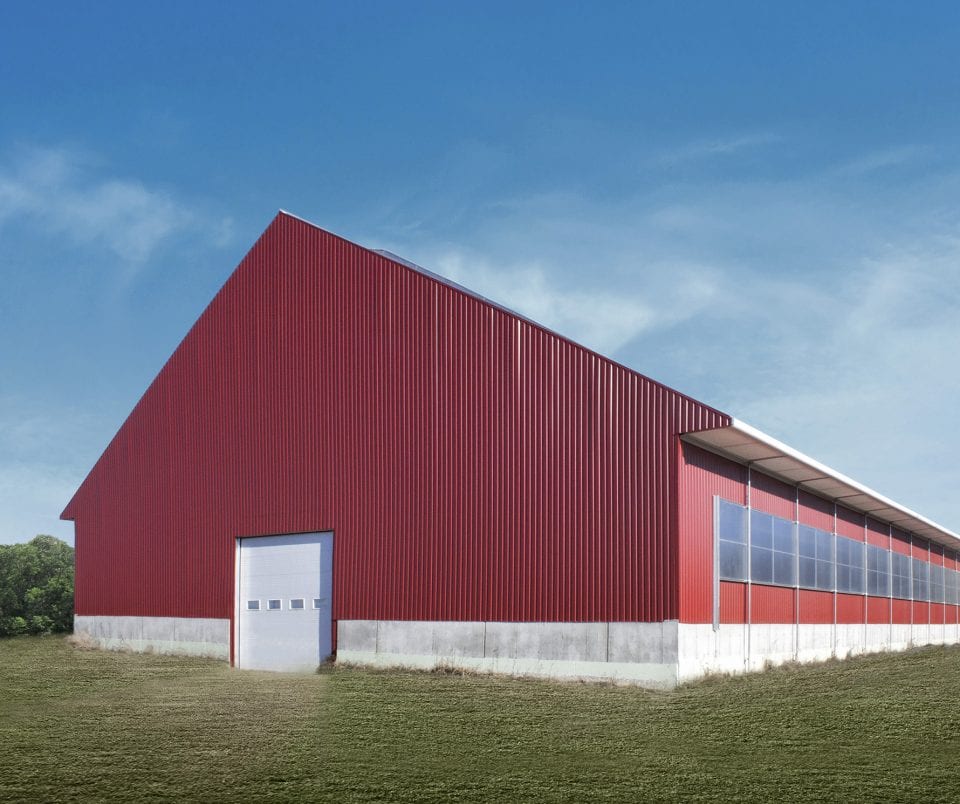 Customized buildings for large-scale projects
With custom engineering adapted to meet very specific needs, these buildings combine the innovative MegaDome® design and all of the benefits of conventional buildings.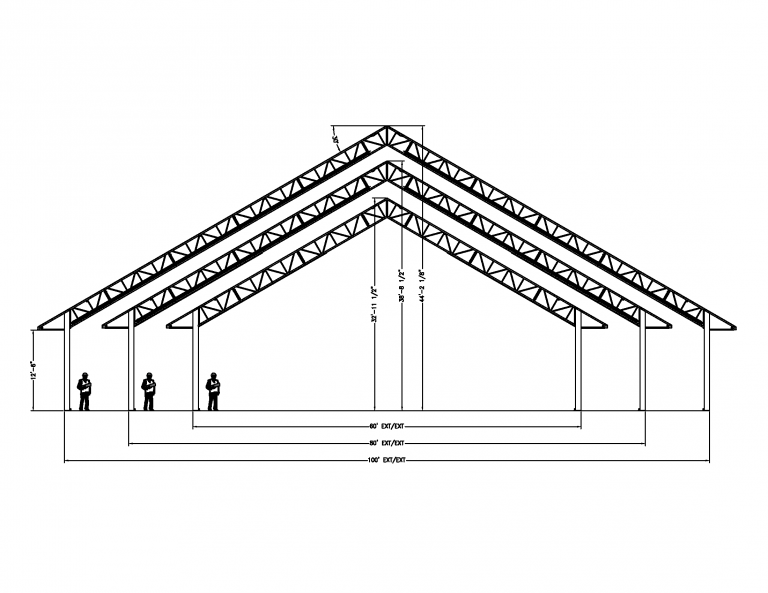 Our series meet the different needs of the industrial, municipal and agricultural sectors. Discover uses common to your sector.
Buildings adapted to your needs
Our fabric structures are easily customized to meet the needs of a diverse range of business sectors. Our models can be built as temporary structures or made to measure, always meeting the requirements of the building code requirements for your area.
Galvanized steel structure
Our structures are corrosive-resistant and can also be galvanized by hot dipping after welding, for unmatched protection and durability.
No central column and large wall clearance
The structure is engineered and designed to provide a clear, open space to facilitate the circulation of machinery and staff while also offering a large storage surface.
Protective PowerShield® membrane
The PowerShield® membrane allows natural light to penetrate the building easily. This feature reduces the need for artificial light, which can add up to considerable energy savings.