Ground-to-ground greenhouses
OvaltechTM is engineered and designed for versatility and excellent value for money. It offers a number of interesting features, and custom parts designed to simplify installation.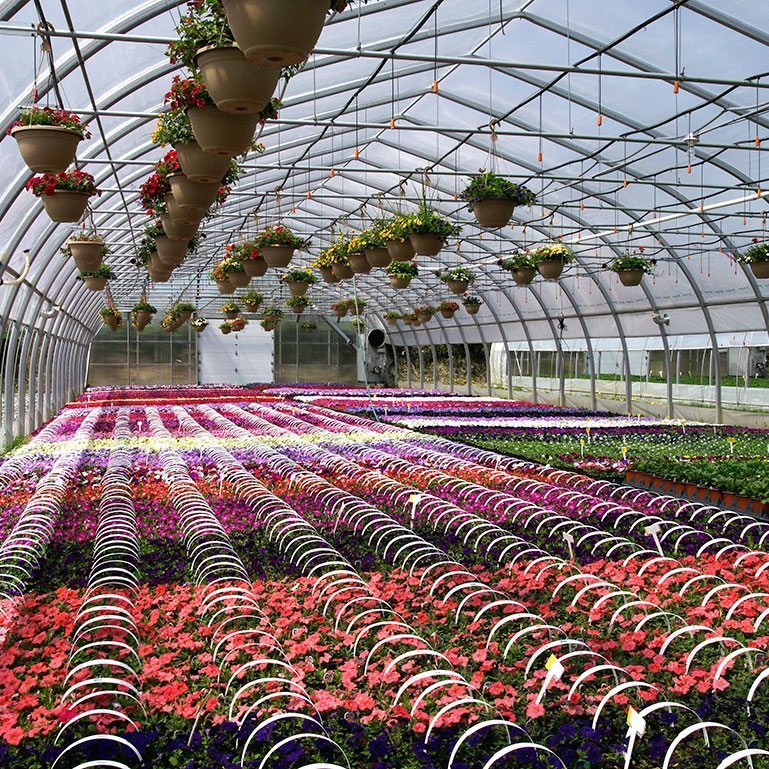 Great structural qualities, such as its weather resistance, have made Ovaltech
TM
very popular.
Requires less investment compared to a gutter connected greenhouse of the same size, with extreme versatility for purpose and function as required;
Gothic shape creates a bright environment that promotes the uniform growth of crops;
Superior air volume creates a more stable climate at plant level;
Designed to maximize the efficiency of natural ventilation and helps create a climate suitable for strong, healthy crops;
Our wiretech moldings allow for the roof covering to be installed independently from the sides.
Vegetable production
Production of tended vegetables (peppers, cucumbers, tomatoes, etc.)
Retail and sales area
Propagation and production of cuttings, perennials and annuals
Ornamental production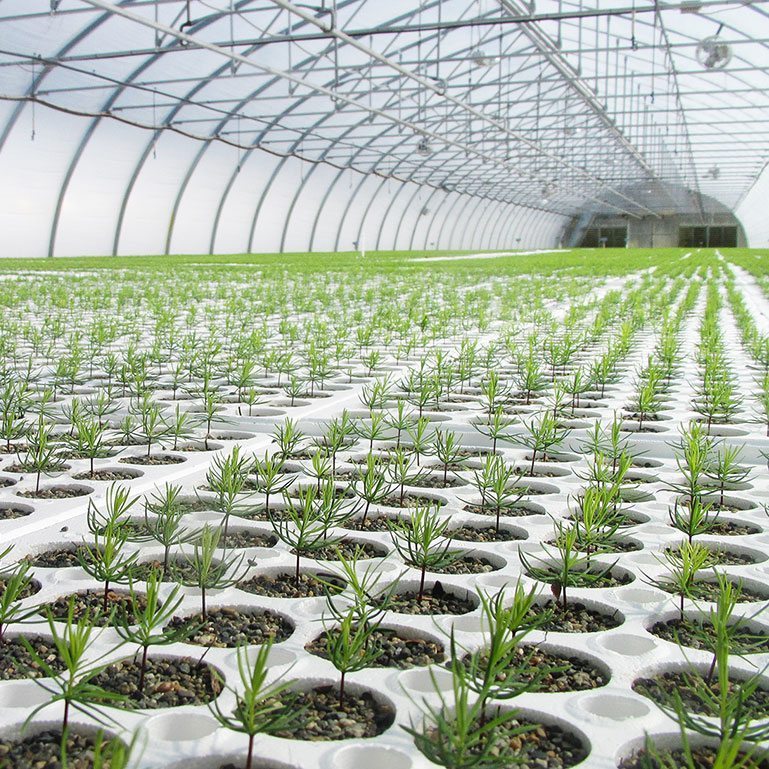 Available widths
Foundation options
X-rod anchor tubes
Anchor plates for existing foundation
Anchor tubes for concrete foundation (columns or continuous foundation)
Covering options
Single or double polyethylene films
Single or twin wall polycarbonate sheets
Ventilation options
Single or double ridge vent panels
Mid-roof vent
Side roll-up vent (manual or automated)
Mechanical ventilation (fan, extractor and air circulator)
Doors options
Single or double doors
Sliding or hinged
The OVALTECHTM greenhouse is available in 3 different models to meet the needs of producers in all regions, climates or crop production.
Our greenhouses meet the needs of these business sectors : vegetables, fruits and ornamental, along with institutional and commercial. Discover how they're used in your business sector.