Temporary or permanent fabric buildings
The temporary EZ series features two models EzKitTM and EzDomeTM, both with quick and easy installation. These galvanized structures offer security and durability, and are available in widths of 30, 35 or 40 feet.
Temporary building ideally suited for short-term storage
This structure arriving in a single set, is used on construction sites, individuals, rental centers, mining or forestry sites and even for personal use. Installation is simple, easy and quick by the owner. The foundation can be permanent or modular as desired.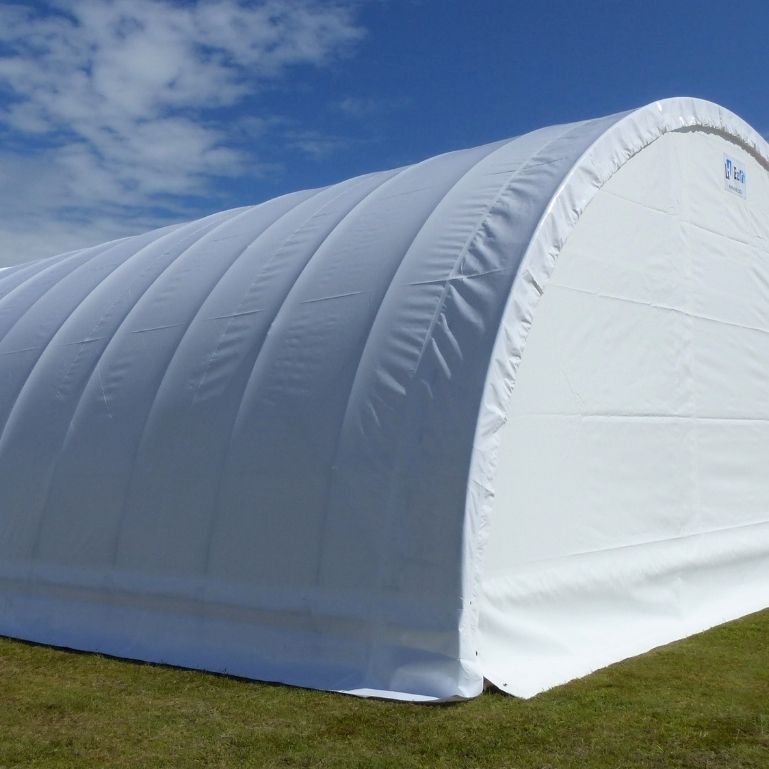 Available in two standard lenghts;  40′ or 64′

Structure ends can be open or closed;

Natural light with the membrane;

Harnois approved quality;

Structure can be anchored directly to the ground with anchors or on concrete blocks;

Pre-packaged kit;

5 year warranty.
The EzKit™ is available in 3 different models: 30 ' and 35'. See the table below for available lengths.
The permanent building solution for smaller scale projects
This building is equipped with a single arch for extra durability. It is a permanent building that can be installed on several types of foundations.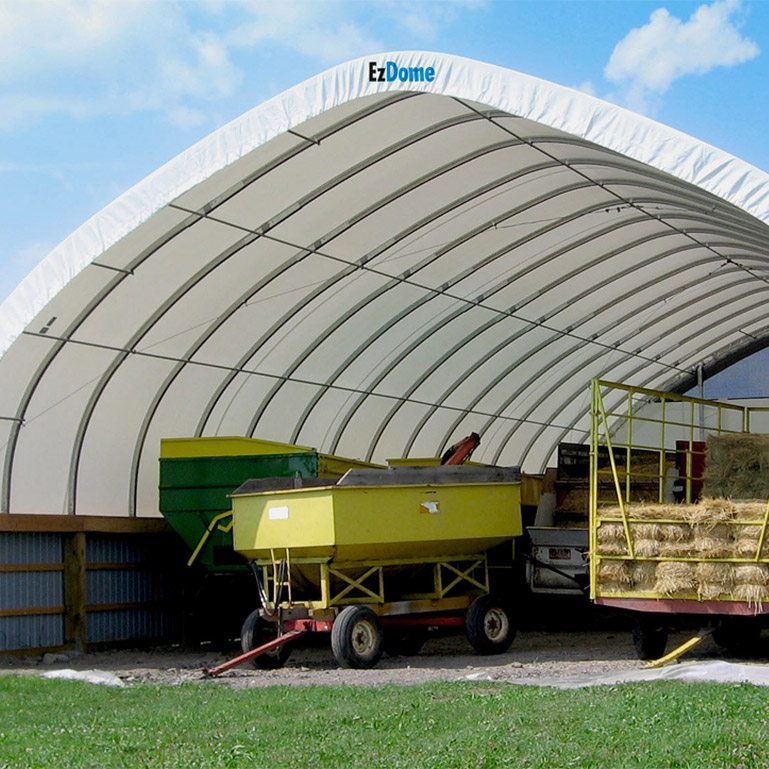 Choose the length of the structure that fits your needs. The building can even be lengthened in the future if the client requires more space;

Wide range of industrial options available ;

The concrete block foundations minimize ground impact and help with site rehabilitation at the end of the project.

Meets building code requirements for your area.
The EzDome™ is available in 5 different models: 30 ', 30H (higher arches), 35′, 40′ and 40' Gothic. Unlike EzKit™, it does not have a set minimum or maximum length.
Simple arch diameter : 4 5/16''
Simple arch diameter : 4 5/16''
Our series meet the different needs of the industrial, municipal and agricultural sectors. Discover uses common to your sector.