Choosing the right greenhouse depends on several key factors, and construction costs can add up quickly if the contractor fails to consider them. The experts at Harnois Greenhouses are here to help, with five tips to make sure you choose the right greenhouse to meet your production needs.
Tip 1 – Make a business plan
Every entrepreneur needs to build a business plan in order to identify key opportunities, to determine market proximity, to establish the necessary means of transport and to develop a marketing strategy. This in-depth analysis helps you to choose the right crop and infrastructure. The success of your project depends heavily on strong marketing and choosing a strategic production site.
Tip 2 – Choose your greenhouse crop
Your choice of crop determines the kind of greenhouse you need.
OvaltechTM
is the most versatile and affordable model, allowing you to grow tomatoes, cucumbers, berries and much more. Depending on your needs, you can opt for a low-tech or automated (mid-tech) model.
The LuminosaTM
is a twin greenhouse with a large surface area. It is suitable for all types of crops and for large volume productions since the cost of construction and maintenance are higher.
Tunnels are an interesting option for small producers with a limited budget. They cover your crops and keep the soil warm, allowing you to start production earlier in spring and double your annual yield.
Tip 3 – Establish production time
An annual production greenhouse is designed to protect crops from the cold and fluctuations in temperature. It is usually partially insulated with a heating and auxiliary lighting system.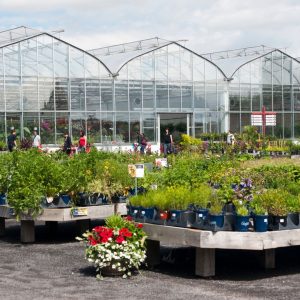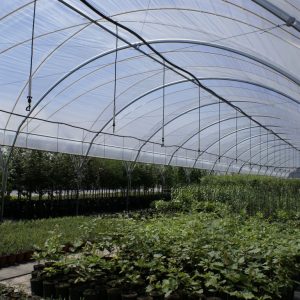 Tip 4 – Obtain a city permit
It's not enough to find the ideal location; you also need to make sure the construction you choose respects city laws. Harnois is here to support you in applying for your permit, helping you create a file containing all the necessary documents. Our engineering team approves the plans in advance, which generally speeds up the permit application process.
Tip 5 – Aim for business growth
Creating a business plan and performing an in-depth analysis at the start of the project will help you choose the ideal greenhouse for you. You will need to plan for additional space for expanding your business or adding new crops. Our greenhouses can be extended and/or enlarged (depending on the model) after the initial installation. This allows you to save significant costs at the start of the project without limiting future growth. 
In addition to producing year-round, greenhouse production offers a host of benefits. However you will need to establish a clear and comprehensive plan before starting your greenhouse project to ensure success. You can count on the experts at Harnois Greenhouses to advise and support you at every step of your project.