MegaDome® buildings are designed to meet the diverse needs of the agricultural sector. This durable and economic structure has various uses. The dome can be used as a livestock barn, hay shelter or even a feedlot. Here are seven key features that make MegaDome® buildings are the ideal solution for farming.
1 – No central column
MegaDome® structures have no central column. This innovative design ensures a large interior clearance that is perfectly suited to farming. It gives you all the space you need to set up a free stall facility, to store your equipment, or to easily manoeuvre heavy machinery.
2 – MegaDome® options
Our wide selection of options ensures the wellbeing of your livestock. MegaDome®'s exclusive high-performance ventilation systems and natural ventilation systems allow for optimal ventilation of the building, to provide your livestock with a clean, safe and well-ventilated environment to help maintain their health. The doors and garage doors offer easy access to your building and make it easy to manoeuvre machinery.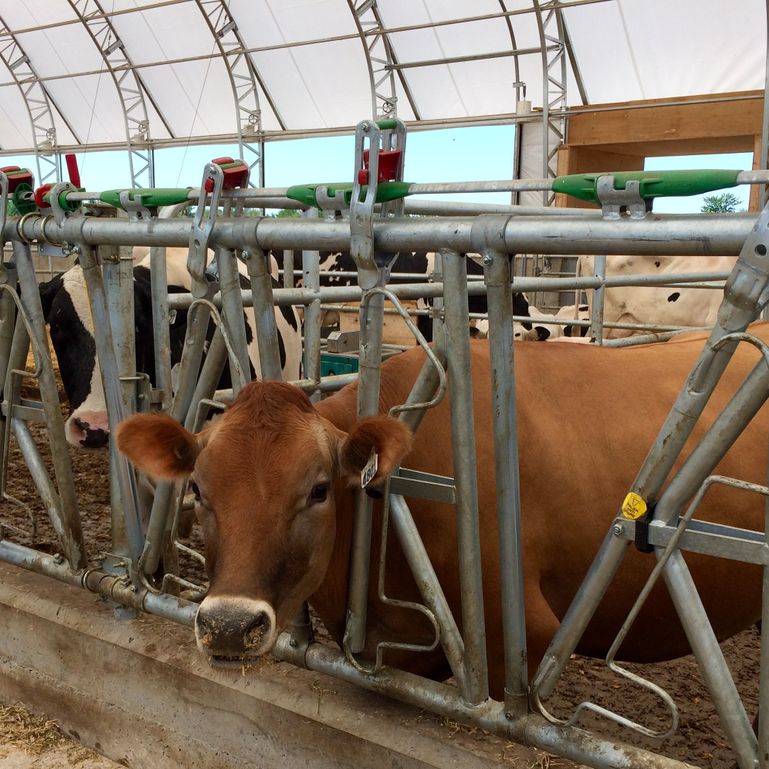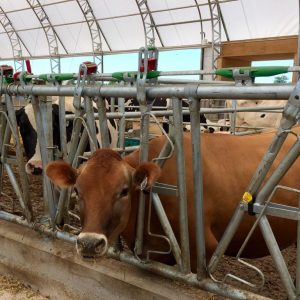 3 – Long-term flexibility
Our team of expert engineers has developed three series of buildings to meet all the temporary and permanent needs of the agricultural industry. The DB series is modular while the AR series is custom designed. Our in-house engineers are always available for specific needs or to make any necessary adjustments throughout the project. They work to ensure all standards are met and that the building is solid and secure. Since our structures are modular, they can be extended after installation, allowing you to continually adapt to the growth of your business and respond to every need.
4 – Powershield® membrane
The PowerShield® membrane boasts the most advanced polymer technology on the market. This premium membrane protects your farm assets from the elements and creates a bright environment for your livestock. We have even designed a PowerShield® membrane specifically for the agricultural sector, which offers superior comfort for your livestock by allowing 30 percent more light and by reducing humidity. The PowerShield® membrane allows for solar sterilization, which helps maintain the health of your animals.
5 – Warehousing
Do you have equipment or machinery to store? MegaDome® buildings not only protect your belongings, but they also allow you to house and maintain them in a safe and spacious environment. They are designed to accommodate all kinds of machinery, from tractors to combine harvesters. You can also use our buildings to store bulk materials including hay and feed with year-round access. Some of our clients use their MegaDome® building to store manure. 
6 – Choice of foundations
The installation of a MegaDome® building depends on the type of floor and foundations that can be installed. We've developed more than ten foundation options suited to all types of soils. We're here to help you choose the best foudnation options based on the location of your site. Some models require little excavation, helping you save significantly on costs. You can also opt for a concrete block facility to help you meet environmental standards for runoff and seepage. 
7 – Unmatched customer service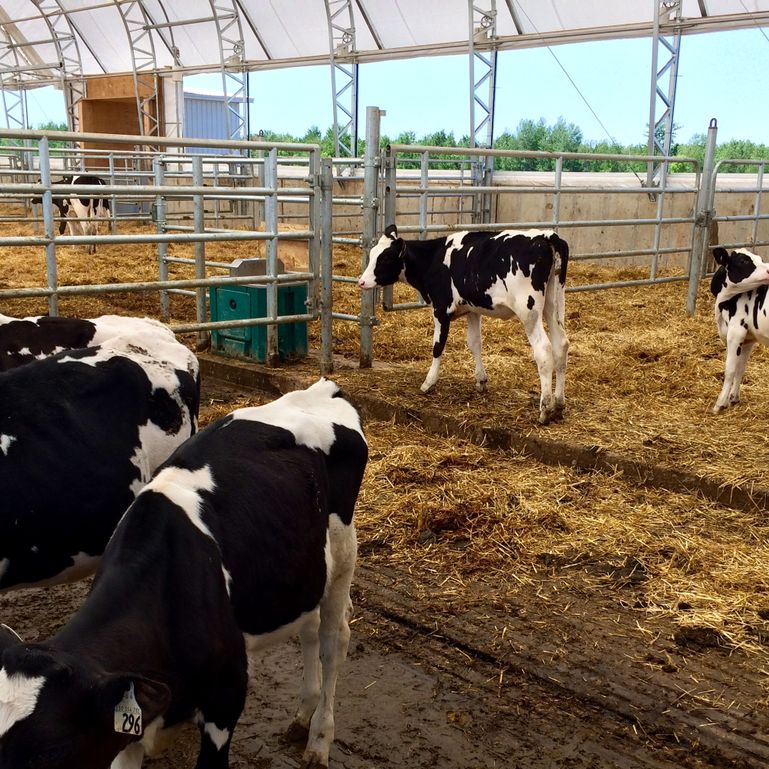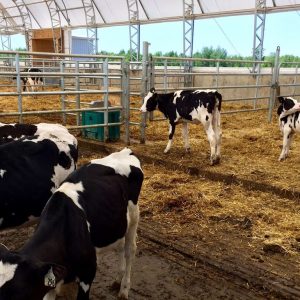 The success of your agricultural project depends on more than the building you choose. That's why we offer unmatched customer service from beginning to end. Our experts are there at every step to offer advice, to ensure all deadlines are met, and to make sure our commitment to quality products and services is always respected. We also offer after-sales service to take care of any issues that may come up during installation. Our experts work to find fast and effective solutions, coming to your site when needed to resolve any issues if needed. Finally, our maintenance and repair service is designed to give you peace of mind, taking care of your structure in the long term to ensure it lasts for years to come.
MegaDome® buildings are the ideal solution for the agricultural sector, designed to adapt to your specific needs with quick installation. Talk to one of our experts about your farming project today. We'll help you develop a personalized plan to bring your project to life in no time.