Are you thinking about embarking on a new growing project but with no idea of where to start? It's best not to jump into a new project without completing the necessary steps to ensure you have the best plan in place.  Rather than attempting to grow immediately, any prospective grower should follow some preliminary steps to start the process for your unique needs.
Preparation
Every project starts with a preparation phase that allows you to establish your needs, one of which is acquiring a building permit. You first must verify the conditions of laws and cannabis licenses in your area. Do ample research regarding your project as it is important for you to understand every detail of the law and what is expected of you. Next you must obtain a city permit. It is best to apply for a permit as soon as possible as being approved can be a lengthy process and depends on several factors which can be unpredictable. If you encounter issues getting your project approved, make sure to contact seasoned professionals and experts in the field who can provide you with examples and reference materials to help get your project approved.
Make a preliminary plan
Analyzing your needs will allow you to develop a preliminary plan. The following considerations will help to determine your needs and assist you in the following stages to design a plan of action.
How are you planning on housing your plants? Will they be on the ground, on benches, or double benches? How tall do you plan on growing your plants? The answer to this will determine the height of your greenhouse and the required equipment.
How many grow zones and square footage will you need? This will determine the necessary dimensions of the greenhouse
What kind of soil are you building on? This will affect the choice of foundation.
Should you prepare the land before starting construction? Excavation, deforestation or other work may be required before you can start building. Be sure to find a contractor who can help you. You should also create a schedule with your contractor and make everyone aware of the timeline for your project.
Do you have enough energy sources near the place where the greenhouse will be? It's important to have access to electricity, gas and water to ensure smooth functioning and control of the greenhouse and its equipment.
Contact the experts 
Once you have all the information you need, it's time to speak with a sales representative about your project. They will ask you additional questions and come back to you with a personalized project proposal. An expert will also help you to decide on the best equipment and structure for your project. Having an expert involved will also ensure that all the cannabis growing specifications will be respected and added to your proposal. (For example: choosing the right covering that complies with cannabis industry standards for safety, security systems, odor control, climate control equipment, etc.)
Using in-house engineers, Harnois Greenhouses ensures your project gets the expert treatment. These engineers design and customize every greenhouse themselves for each individual project. Every Harnois Greenhouse is stamped by a Professional Engineer. They are also specially designed to withstand wind and snow according to the location of the project. Engineers can also help you to consider how to place your plants by calculating spaces, rows and equipment. Read more about the advantages offered here.
Getting started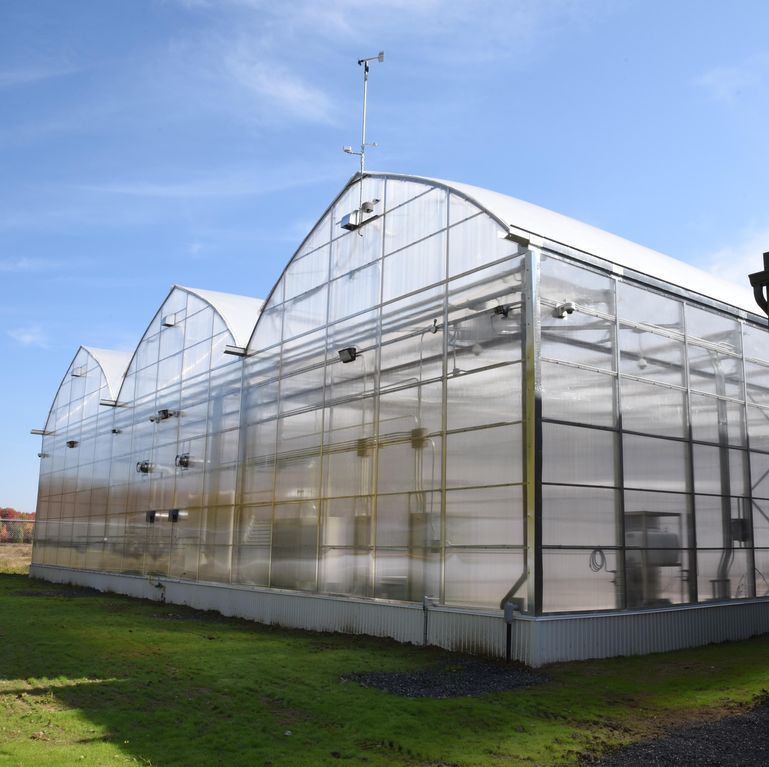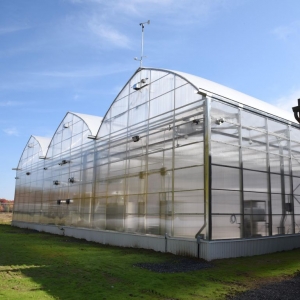 Once the greenhouse is chosen, you can begin choosing and customising the structure by choosing covering, equipment, and other important details engineers can assist you with; With your permit and preparation of the site, installation of the structure can begin. Once construction is complete and equipment is delivered, you can finally begin to start growing your cannabis! After a successful grow season; you'll be prepared to begin planning your future expansion projects.
Harnois Greenhouses has offered reliable and innovative greenhouses for more than 50 years. Build with Harnois Greenhouses for access to experts who will help you through this complex process while creating the best growing operation for your needs.