Storage is crucial for almost every project. Whether you need a temporary shelter to storage equipment or a portable building solution for occasional or small-scale projects, the quality and durability of the chosen structure will be the determinant to ensure the protection of your equipment and resources, even in the face of adversities.
Here are 5 reasons why you choose opt for a temporary shelter for storage.
1 – Temporary Shelters Are Quick to Assemble and Easy to Use
Delivered in a single set (kit), storage shelters simplify logistics and can be put in use immediately. Owners benefit from the autonomy provided by the easy installation, in addition to a portable structure that, by definition, enables portability and flexibility for any project.
2 – Storage Shelters Meet the Needs of Different Sectors and Businesses
A temporary shelter can be deployed as a solution for storage in the industrial, municipal, and agricultural sectors. The list is much more extensive including construction and forestry sites, rental centers, mining, and even personal use.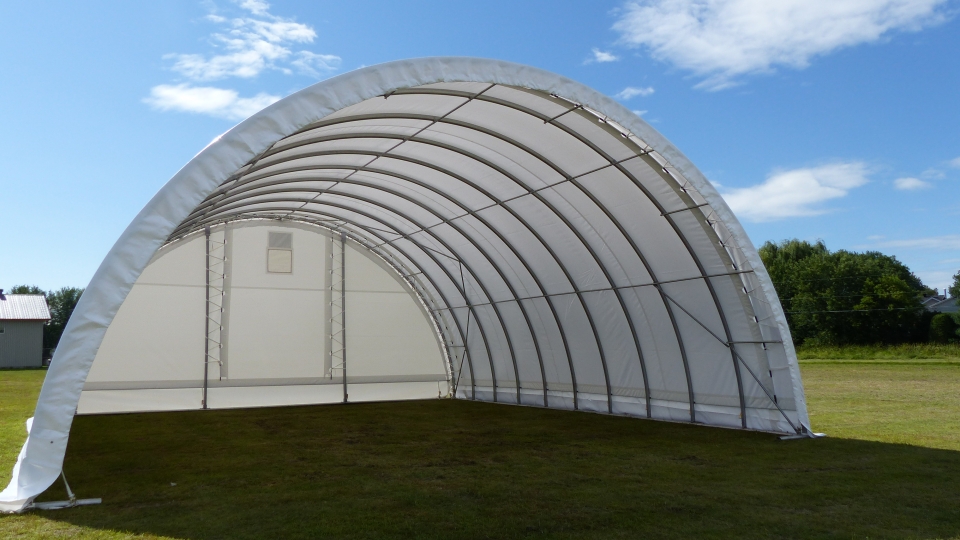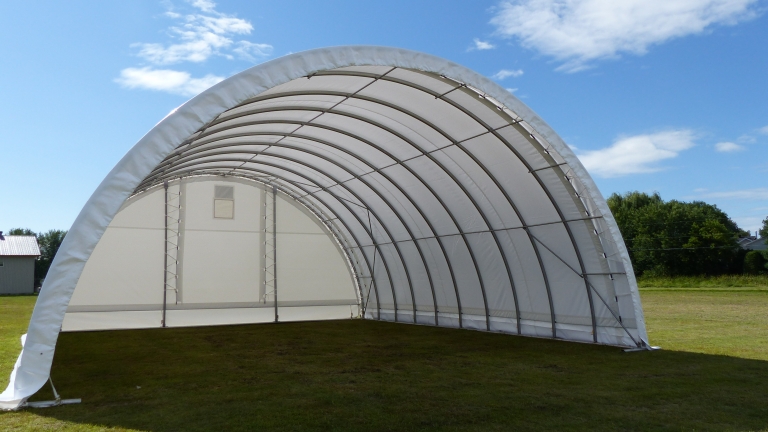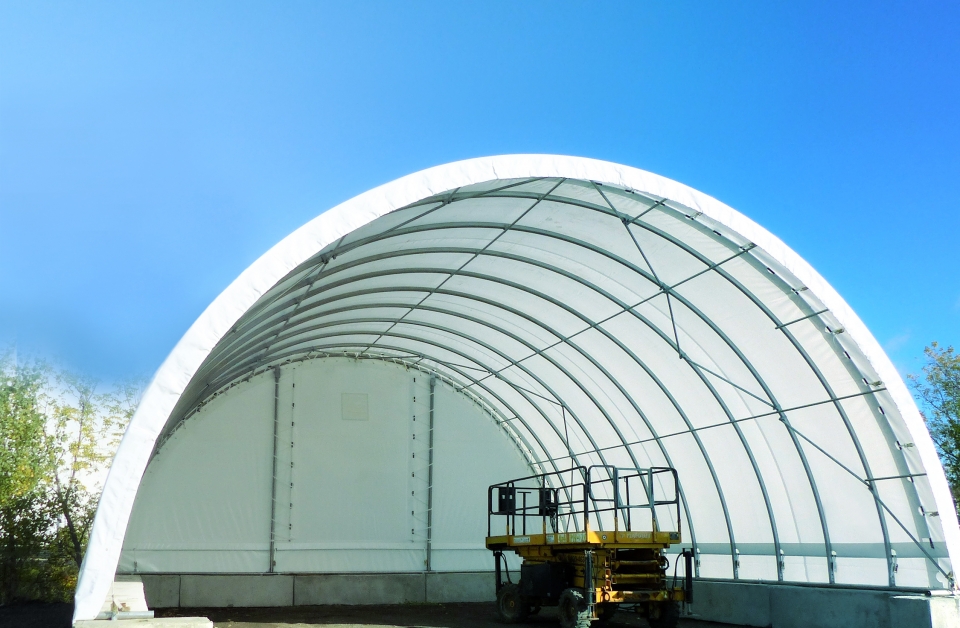 3 – Portable Shelters Are Flexible Solutions for Space-Constrained Projects
There are many available models and sizes in the market that serve all types of storage purposes. EzKitTM fabric buildings are galvanized structures offering security and protection for construction equipment, public work machinery, raw materials, livestock feed, or as a house deposit. They are available in lengths of 40′ and 64′ and widths of 30′ and 35′ covering the needs of almost any scenario when a temporary or small-scale storage shelter is required.
4 – Well Designed Customizable Shelters
When handling material and associated operational work flows, the shelter design itself can pose several constraints for the project managers to deal with. Making sure to choose a customizable shelter that meets your requirements, including end walls, doors and ventilation.
5 – Shelters in a Kit Are Affordable
Finally, shelters in a kit are multiple-use portable structures offering cost effectiveness. In addition to attractive prices, the best brands such as Harnois' EzKitTM [click to see the brochure] ensures superior quality, portability, quick delivery, and easy installation. And you can always count on our exceptional team of experts to guide and support you!
Let's talk about your next project?