MegaDome® buildings are extremely well suited to the municipal sector, which often faces lack of space, time or funding. Our innovative design ensures you a cost-effective building that can be installed in no time.
Respecting the building code
Our in-house engineers developed the DB and AR series to meet the specific building requirements of municipalities. They can validate plans and make custom modifications to ensure a safe, durable and innovative structure, as well faster approval.
Savings and quick installation
Our buildings are economical and are designed to be installed very quickly, with flexibility that allows you to meet a variety of specific needs.
Many practical uses for municipal activities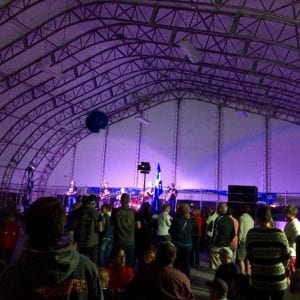 Our fabric buildings allow you to offer services and sports activities sheltered from bad weather year-round. They can be used to cover ice rinks, for example. With recent climate changes and winter rains, managing ice rinks has become much more complex, and municipal workers often have to resurface ice rinks several times during the same season. Our buildings can help them avoid these hassles and even allow them to extend usage. During the summer months, the fabric building can be used for day camps or local celebrations, and can also be used as a community centre or arena.
The PowerShield® membrane eliminates echo, which is great for municipal meetings or music events. It also allows users to enjoy natural light all day long.
Many practical uses for road authorities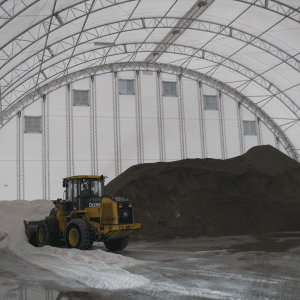 The design of our structures ensures sufficient space for road and municipal authorities to store equipment thanks to their large interior clearance.
Potential uses:
Warehouse for road abrasives
Warehouse for road and seasonal equipment
Service and maintenance workshop for equipment
The storage of abrasives prevents inevitable manipulations because of the use of a protective covering on an external cluster. The fabric building prevents water infiltration that can freeze equipment and damage spreading trucks by blocking the delivery mechanisms.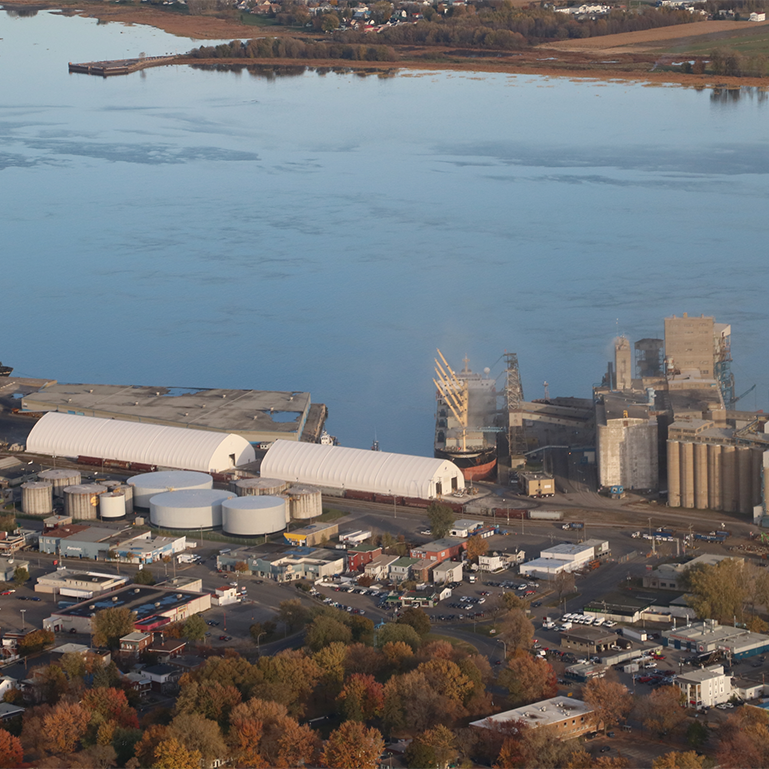 Many practical uses for ports
Strong and flexible, our buildings are the perfect answer to the storage and bulk requirements of ports. They protect materials against weather conditions and ensure they are accessible all year round. In addition, hot-dip galvanizing options double the protection of the structure against corrosion.
At the time of tender, we provide you with comprehensive, detailed and personalized documentation based on your specific requests, allowing you to respect your budget and meet your needs. Choosing a MegaDome® building is a great long-term investment, with innovative engineering and strict design standards that ensure a strong, durable and secure building.