Like any kind of construction project, you need to plan ahead for the installation of a MegaDome® building. This checklist is designed to guide you step by step to help you prepare properly for the construction of your building.

Preparation
Every project starts with a preparation phase that allows you to establish your needs and to make sure you have a building permit.
Obtain a city permit
It's best to apply for a permit as soon as possible. Waiting times to receive it depends on several factors and can be unpredictable. If you have issues getting your project approved, we can provide you with case studies and reference materials, which generally help to get your project approved.
Make a preliminary plan
Needs analysis
Analyzing your needs will allow you to develop a preliminary plan. These key questions are designed to help.
Will the fabric building be installed near an existing building?
Yes: you need to make sure there is sufficient clearance around the fabric building for snow to fall.
Where will it be installed on the ground?
It is important to find the ideal location between the fabric building and other existing elements (other buildings, plants, tree lines, power lines, etc.) to optimize your operations. .
What kind of soil will it be built on?
This affects the choice of foundation. MegaDome® will take care of the technical documents to be shared with the construction company.
How will you carry out work in the structure?
Think about how the floor will be run and managed to make important decisions like how many man doors and garage doors you will need, which model you should choose, which ventilation system will be best for the space and so on.
Will it be installed in a corrosive environment?
Highly corrosive environments such as mining or port sites and composting centres will benefit from additional hot-dip galvanization protection.
Do you need to insulate your building?
Some sectors, such as mining, require insulated buildings because of extreme weather conditions.
Should you prepare the land before starting construction?
Excavation, deforestation or other work may be required before you can start construction. Be sure to determine your needs and find a contractor who can help you. You must also create a schedule with your contractor and share it with our team.
Choose the series, dimension, model and options of your structure
We offer three series of buildings that include different models as well as several options.
Discover the series adapted to your needs.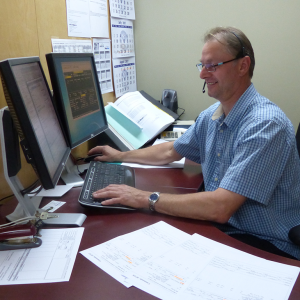 Call a MegaDome® specialist
Call and meet with one of our experts to finalize your preliminary plan. During this meeting, you'll figure out together:
If any changes or adjustments need to be made to your preliminary plan;
The date the site will be ready for construction (after excavation, deforestation or any other tasks you need to take care of); ;
If you should choose an accredited MegaDome® installation team or certified MegaDome® construction site supervisor who will manage the construction team of your choice.*
* The presence of an accredited MegaDome® site supervisor is mandatory for the AR series and the 100 series in the DB series.
One or two weeks later, your assigned specialist will be able to provide you with cost estimates, construction times and the start date of your project.
After, you will be ready to proceed to the construction of your building.